PCR plate 96-well, BIO-CERT® PCR QUALITY
Rapid heat transfer through thin vessel walls
Suitable for all standard thermal cyclers
Compatible with cap strips and sealing films to protect against evaporation and contamination
For medium and high sample throughput, 96-well plates from BRAND are the efficient solution for PCR and qPCR and can be conveniently filled with multichannel pipettes or pipetting robots.
The uniform and thin wall thicknesses of the wells ensure rapid transfer of the temperature from the cycler to the sample, thus reducing cycle times.
A number of skirt choices ensures a good fit in common thermal cyclers for efficient heat transfer. For high flexibility, unskirted plates are the first choice. For clear identification, a barcode can be applied to semi-skirted plates. The same applies to fully-skirted plates, which are ideal for automation due to their rigidity. For qPCR, white plates are available that optimally reflect the fluorescence signals.
BIO-CERT
®
PCR QUALITY: Free of human DNA, RNase, DNase, Pyrogens and PCR-Inhibitors
Grouped product items

| Cat.-No. | Types | Color | suitable for | Cut corner | Frame | well rim | Nominal volume | Quality level |
| --- | --- | --- | --- | --- | --- | --- | --- | --- |
| 781350 | standard | transparent | | H12 | without skirt | elevated | 0,2 ml | BIO-CERT® PCR QUALITY |
| 781354 | standard | white | | H12 | without skirt | elevated | 0,2 ml | BIO-CERT® PCR QUALITY |
| 781357 | standard | white | | H12 | semi skirted | elevated | 0,2 ml | BIO-CERT® PCR QUALITY |
| 781364 | Low Profile | white | Roche® Lightcycler® | H12 | semi skirted | not elevated | 0,15 ml | BIO-CERT® PCR QUALITY |
| 781366 | Low Profile | transparent | | H12 | without skirt | not elevated | 0,15 ml | BIO-CERT® PCR QUALITY |
| 781367 | Low Profile | white | | H12 | without skirt | not elevated | 0,15 ml | BIO-CERT® PCR QUALITY |
| 781368 | standard | transparent | | A12 | without skirt | not elevated | 0,2 ml | BIO-CERT® PCR QUALITY |
| 781369 | standard | white | | A12 | without skirt | not elevated | 0,2 ml | BIO-CERT® PCR QUALITY |
| 781371 | Low Profile | transparent | | A12 | semi skirted | not elevated | 0,15 ml | BIO-CERT® PCR QUALITY |
| 781372 | Low Profile | white | | A12 | semi skirted | not elevated | 0,15 ml | BIO-CERT® PCR QUALITY |
| 781373 | Low Profile | transparent | | A1 | half frame, raised | not elevated | 0,15 ml | BIO-CERT® PCR QUALITY |
| 781374 | Low Profile | white | | A1 | half frame, raised | not elevated | 0,15 ml | BIO-CERT® PCR QUALITY |
| 781375 | standard | transparent | | A12 | semi skirted | not elevated | 0,2 ml | BIO-CERT® PCR QUALITY |
| 781376 | standard | white | | A12 | semi skirted | not elevated | 0,2 ml | BIO-CERT® PCR QUALITY |
| 781377 | Low Profile | transparent | | H1 | full skirted | not elevated | 0,15 ml | BIO-CERT® PCR QUALITY |
| 781378 | Low Profile | white | | H1 | full skirted | not elevated | 0,15 ml | BIO-CERT® PCR QUALITY |
| 781400 | standard | transparent | | H12 | semi skirted | elevated | 0,2 ml | BIO-CERT® PCR QUALITY |
Grouped product items

pack*

Price per

From**

Price***
* Packing Unit
** Minimum order quantity
*** Recommended sales price without VAT
Accessories and spare parts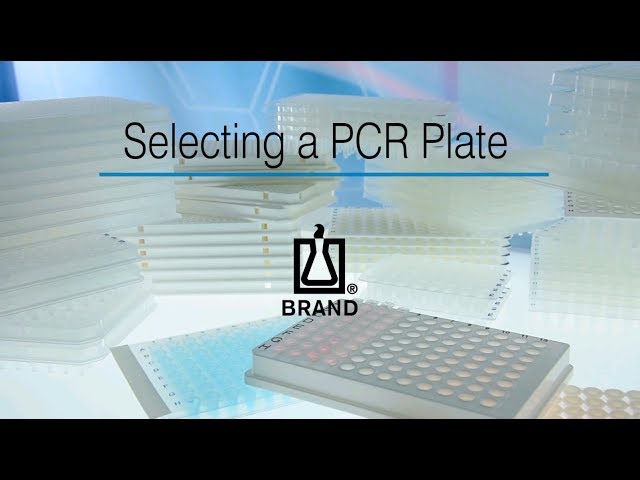 Related products